Wellcome to Villa Camilla!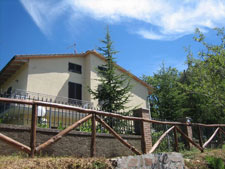 The sienese landscape is certainly lively and varied with kilometres of panorama from the metallifere Hills (Chiusdino, Radicondoli and Casole) to the wonderful Crete di Asciano, Buonconvento, San Giovanni d'Asso. A territory of vineyards (Brunello, Chianti, Vernaccia) thick woods, stones and clay. The olive groves and the land rich of fruit, the waters. A Land full of surprises where you can discover the ancient castles, the small villages and towns where the people are friendly and hospitable. It's right here in the centre of this land where it's rich of paths where you can go by foot horseback or in bicycle. In this wild nature you will find Villa Camilla just a few kilometres from Siena in Chiusdino. Chiusdino in Val di Merse is situated between the metallifere Hills and the Sienese Montagnola. It's no doubt worth visiting the river Merse and Farma, and why not swim in their clear waters.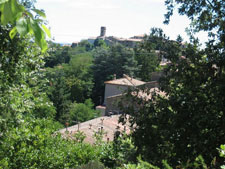 Staying at "Villa Camilla" means living the culture and the traditions. The position of "Villa Camilla" is perfect to discover and know about the legend of "the sword in the rock" (S. Galgano). Siena is only 35 km away from the sea.
All the islands of the Tuscan archipelago are within easy reach; Elba, Giglio, Montecristo, Giannutri as well as the lake of Burano, the W.W.F. reserve, the Argentario and the thermal baths of Petriolo and Saturnia with their therapeutic waters.